With more than 4,000 hostels worldwide in fantastic and unique locations. Find your dream experience Hostelling International
Sorry, this content is not currently available in the mobile view. Switch back to desktop view to access this page.
Booking Terms & Conditions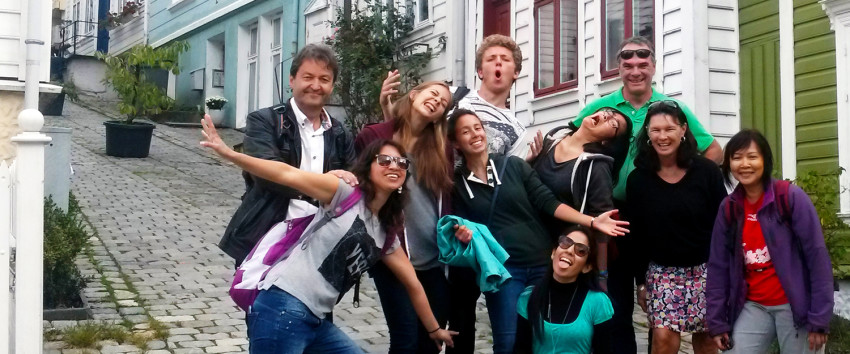 We hope you find all the information you need about Hostelling International Norway terms and conditions. To make it a bit clearer we have divided our terms and conditions into two separate sections, bookings and HI accounts. If you can not find the information you seek, please check our Frequent Asked Question - page (FAQ).
All bookings made through this site are confirmed, subject to any conditions highlighted during the booking process. At the completion of the booking process you are presented with a printable booking receipt, with one or more booking reference numbers. These reference numbers should be retained by you and quoted in any future correspondence with your destination hostel(s). Changes to bookings cannot be made through this website, and must be made directly with your destination hostel(s). Changes to bookings cannot be guaranteed, are at the discretion of the hostel manager and are subject to availability. You can book for up to nine people using hihostels.com. For groups of 10 or more people, you must visit the HI Groups Hostel website or contact the hostel directly (see hostel page for contact details). Please note: multiple bookings for up to nine people to achieve your group number will be rejected by the receiving hostel.
The payment you make on this website comprises a deposit for the cost of your entire booking. The deposit amount is charged to your card immediately. For deposit refund eligibility, refer to the Terms and Conditions received at the time of your booking. You are required to pay the remaining balance in local currency on arrival at your destination hostel(s). For each booking, the payment currency is either - Euro, US Dollar or British Pound as determined by Hostelling International at the time of your booking. Payment is settled at the value quoted at the time of booking. No further charges are made by this website relating to your payment transaction or currency charges. However you may incur additional currency conversion charges from your bank or credit card company.
Bookings made on this website can be cancelled either by logging on to this website or by contacting the destination hostel directly. Cancellations can be made on this website at any time in advance of arrival date. For specific cancellation conditions relating to your booking, please refer to the Terms and Conditions received at the time of your booking - displayed both on screen and in the booking confirmation email.
For cancellations received outside of the specified timescales within the Terms and Conditions received when making a booking or if you fail to arrive for your booking, a fee may be charged.
For the purposes of calculating cancellation charges, arrival time at your destination hostel is considered as 18:00hrs (6pm) local time. This applies to cancellations only, not to late arrivals. All cancellation charges are made on behalf of the destination hostel to the same card number provided for your booking.
Your deposit is non-refundable if you decide to cancel your booking.
This is a 12-month annual membership and corresponds to your country of residence. As an eMember you agree to the National Association in your country of residence retaining your contact details and making contact with you in due course. The eMembership entitles you to stay in any HI hostel. For most National Youth Hostel Associations you will receive at least 10% discount on accommodation charges compared to a non-member, plus other Member benefits. Your eMembership will only be valid for use once it has been activated. You must be able to present proof of your eMembership at check-in, either this document should be carried with you to the hostel or be electronically available on a mobile device. After the period of 12 months, if your membership has not been renewed with the National Association in your country of residence or elsewhere you cease to have the right to access member benefits.
Please note that when purchasing an eMembership you will not receive a physical card.
If you would like to cancel your eMembership, please contact info@hihostels.com. Please be advised that you will only be eligible for a refund if your eMembership has not been activated and it has not passed the arrival date of your hostel booking.
These booking terms & conditions should be referred to in the context of this website's Legal Disclaimer.
You must check in at your destination hostel(s) before 18:00 (6pm) local time. If you are unable to do this, you must contact the hostel(s) directly before 18:00 (6pm) local time to confirm a later arrival time. Failure to do this may result in your booking being cancelled.
Back to top